Noke Smart Entry System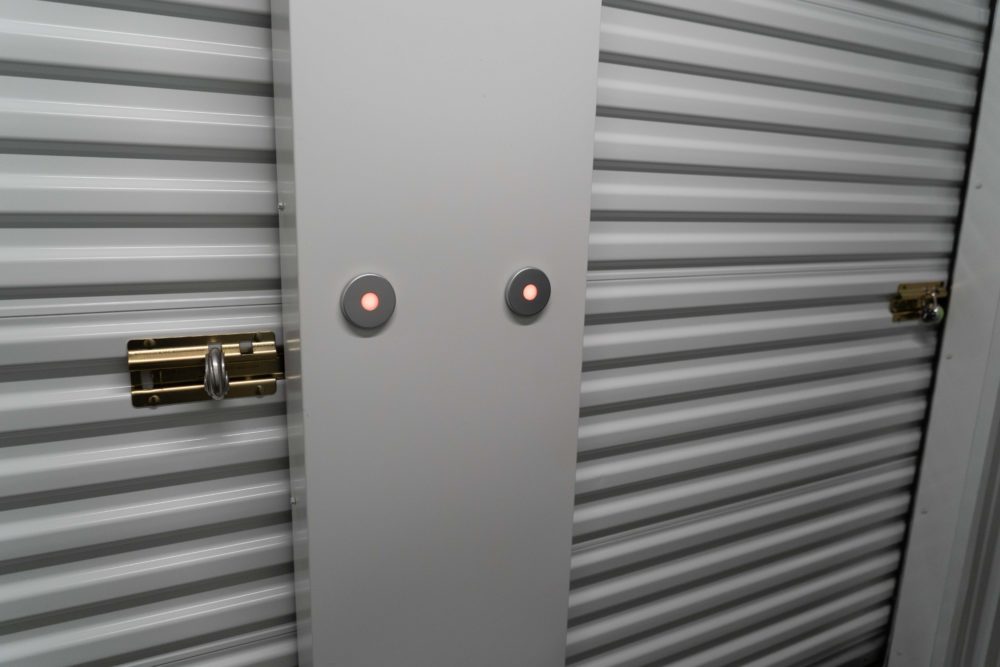 As a new self-storage facility in Sioux City, IA, Olympic Storage offers tenants the best that technology has to offer. That's why we use the Noke ONE Smart Entry System. This keyless door lock allows tenants to gain entry to their units by using just their smartphones.
Olympic Storage Offers Keyless Door Lock Noke ONE Smart Entry System
Benefits for Using Noke ONE Smart Entry System
No Code to Remember
The Noke ONE keyless entry door lock system uses the Bluetooth capability of your smartphone to control the electronic lock on your unit. With this keyless door lock technology, you do not need to carry a key or remember a code.
Smartphone Gets You in and Out
Everything you need to open your unit is in the palm of your hand with this smart electronic keyless door entry system. Tesla technology is in the controller of each unit.
Even if you are moving in, you can use your smartphone to direct you to the exact location of your unit. The app causes your phone to make a sound and then the LED light on the lock of your unit blinks for about 15 seconds, identifying the unit.
Then, touch the LED light to begin the entrance process. On your smartphone, press the unit icon and then slide the latch to open the unit. You also use your smartphone to gain entry through the main gate.
With motion sensors and electronics inside the lock on the outside of each unit, tenants get a high degree of security. This system also keeps tenants in touch with our smart camera and thermostat.
One-Touch Accessibility
Getting belongings inside your unit can be done with one touch. That means you can hold a box in one arm as you open your unit. You can have confidence in the performance of this system. Janus International, a company that is a leading manufacturer and supplier of doors for self-storage facilities, designed and manufactured them.
Reliability, durability, and protection mark many of the features at our facility. The Noke ONE all-in-one keyless door entry system has two-year battery life. For the safe keeping of your belongings, our units are climate-controlled. Add to that the fact that the keyless door lock system we use works well in a range of temperatures.
Safely Give Others Temporary Access
Maybe you have a family member, friend, or employee that you want to grab something from your unit. No problem. You can safely give them access by sharing with them a digital key. You determine how long it is valid. View who has entered and exited your unit by consulting your app.
The application process can be as contactless as the Noke keyless door lock system. Shop for a unit, put in an application, and make your payment online. We will send a digital key to your phone to allow you to access our facility and your unit.
So, you can come with the items you want to store without having to make an initial trip just to apply for and pay for a unit.  At Olympic Storage, we use innovative technology for the convenience of our tenants.