Contactless rental, Hassle-free Move-ins For Peace of Mind
Did you know that you could move your personal belongings into your rented storage unit without meeting your rental company representatives? For most Sioux City residents, this may sound too good to be true, and that's because it is. Olympic storage offers an affordable contactless rental facility that provides you with the freedom to choose the unit you want, check it out, and store your property whenever you're ready.
Contactless Rental Storage in Sioux City
Contactless rental facilities allow you to rent self-storage units without directly connecting with storage company employees. At Olympic Storage, we help you do everything online and gain access to your unit through your computer or phone. In most cases, you don't have to speak to anyone to rent your unit. However, if you need to, you can always talk to our live representatives. Our online tools are easy to use, and it takes you a few steps to complete the rental process and start storing your personal property anytime you want. We have a well-outlined strategy to allow tenants to rent storage units as fast as possible, especially during an emergency.
How Do Contactless Rentals Work?
The Olympic Storage facility offers a convenient, non-contact rental solution for tenants who need commercial or residential storage units. You can sign your lease online and go directly to your storage unit. Our services allow you to access your unit anytime 24 hours, 7 days a week. You can check the unit sizes provided to determine your ideal size based on what you want to store. If you need help assessing your storage needs, our representatives will be happy to arrange a meeting with you to provide a more accurate estimate.
Home > Storage Resources > Contactless Rental
Olympic The Noke ONE Smart Entry System
One of the most common concerns about contactless rental facilities is safety. At Olympic Storage, we heavily invest in cutting-edge security technology to help you open and close your storage and keep your belongings safe and secure. One of these technologies is the Noke ONE Smart Entry System—an electronic smart lock that fits seamlessly outside your self-storage unit door to improve security. This keyless door lock allows you to access your unit using your smartphone. 
It uses Bluetooth capability on your phone to connect to the electronic lock on your unit. That means you don't need to worry about forgetting your keys or remembering codes. The only thing you will need to gain entry is the palm of your hand! If you have several units, your phone can help direct you to where each unit is located. Using your palm to unlock your unit provides a highly innovative level of security that is not easy to penetrate even by the world's best cybercrime attackers.
If you need someone to drop by and pick something from your unit, you can share a digital key with which you control how long it stays valid. The app also lets you know who enters and exits your unit.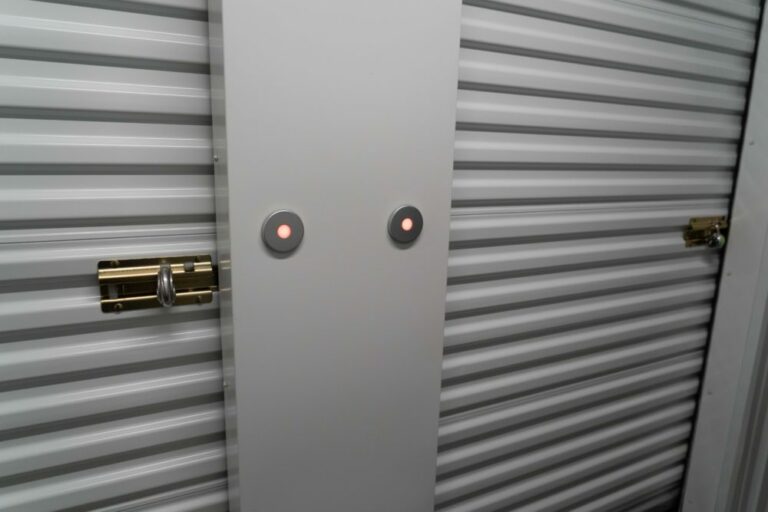 Home > Storage Resources > Contactless Rental
Secure Your Belongings in a Climate-Controlled Self-Storage Unit
Olympic Storage provides convenient, reliable, and safe storage space to keep your belongings. With our 24-hour video surveillance, onsite employees (during office hours), and high-end locks, you can rest assured that your property is safe in our facility. The climate-controlled units keep your belongings in tip-top condition the entire time they are in our facility. The systems monitor humidity and temperature levels to ensure they stay below EPA's recommended threshold.
Learn more about our climate-controlled units today!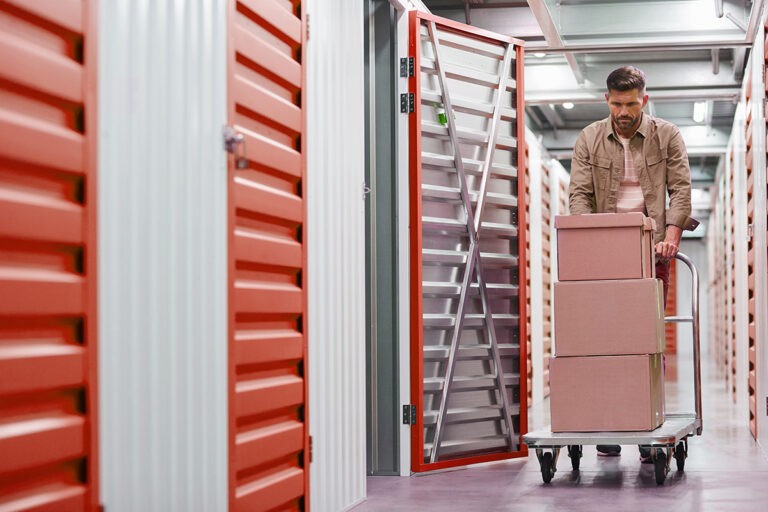 Ready for a Contactless Rental in Sioux City, IA?
Looking for a self-storage center to rent in Sioux City, IA? Olympic Storage can provide you with a contactless, convenient and reliable storage unit to keep your belongings safe and in great shape. To learn more about our services or book your unit, call us at 712-898-9880, and we will be happy to take you through the process.